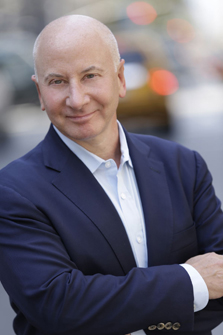 Professor Larry Miller is a music and technology entrepreneur, advisor and host of the Musonomics podcast. He teaches undergraduate and graduate courses Music Entrepreneurship, Music Analytics, Strategic Marketing, Global Music Management and the Business Structure of the Music Industry. He advises music creators and rights holders on public policy and litigation, and provided expert testimony before the Copyright Royalty Board and in arbitration, and supports media and technology companies and their financial sponsors on capital formation and growth strategy, digital product/service development, acquisitions and restructuring. Previously, Larry was a Partner at L.E.K. Consulting and a senior member of the firm's media and entertainment practice. He later served as Executive Vice President and General Manager of MediaNet.
Larry founded and operated Or Music, a Grammy Award winning independent record label and music publisher where he signed, recorded and published multi-platinum artists Los Lonely Boys and Matisyahu; he was Vice President of Market Development at AT&T Labs Research, and began his career as a broadcaster at Tribune, NBC Radio Entertainment and WHTZ/Z100 New York, regarded as the most successful startup in U.S. radio history as the station went from "worst to first" within 72 days of signing-on in the country's most competitive radio market.
Larry has commented on CBS, ABC, CNBC, CNN, Fox News and NPR; in the Wall Street Journal, New York Times, Time, Business Week, Financial Times, Los Angeles Times and Billboard. His article "Metadata: How to Develop the Foundation for the Music Business of Tomorrow" was published in The Licensing Journal, and "Paradigm Shift: Why Radio Must Adapt to the Rise of Digital" was published in Entertainment and Sports Lawyer, the ABA Forum on the Entertainment and Sports Industries.
He earned an MBA at Columbia Business School, and previously served as Entrepreneur-in-Residence and Adjunct Faculty member in the Music Business program at NYU-Steinhardt.