Why is licensing music for a podcast like sailing in uncharted seas? In this episode of Musonomics, host Larry Miller delves into why this format creates so much complexity for music usage even as the audience for podcasts is exploding. In conversations with music clearance expert Deborah Mannis-Gardner, who works with podcasts like Broken Record and the Actual Stretch and Bobbito Show; music supervisor Scott Velasquez, who just launched Frisson Sync; and Premier Music founder and Downtown Music Records Chairman Josh Deutsch, we explore different approaches to licensing this format, anchored by a review of the key terms that can make music licensing seem so opaque.
Most artists make most of their income from touring. We want and need live music, but even as some states and venues begin to reopen, what will it take for masses of fans to return? We unpack a groundbreaking new study from Music Canada.
Music Canada's Graham Henderson, supermanager Jonathan Azu and music journalist Cherie Hu on what the future might hold for live music.
We close out 2019 of the Musonomics podcast with an extended interview with Rob Stringer, Chairman of Sony Music Group and CEO of Sony Music Entertainment. Rob sat with Musonomics host and NYU Steinhardt Music Business Program Director Larry Miller in November, detailing his trajectory from a punk rock kid that came to CBS Records as a graduate trainee in the mid-1980s to running the world's second-largest music company 30-odd years later.
He's the rare music executive that has worked his entire career within the same corporate family: after Sony acquired CBS Records in 1988, Rob worked in creative roles at Sony's Epic Records in London and Sony Music UK. He then moved to New York to head Columbia Records, the venerable home of Billie Holiday, Bob Dylan, Bruce Springsteen, AC/DC, Pink Floyd, Beyoncé, John Legend, and Pharrell. Rob's Columbia signings include MGMT, One Direction, and Adele before he was appointed to his current role in 2017.
Rob's conversation with Larry is filled with his trademark wit, and he was also kind enough to allow us to record our chat – so stay tuned to hear about how growing up listening to the musical banquet of the BBC gave him a competitive edge; how his idol David Bowie once pulled a prank on him; why the most important part of being an executive, now as ever, is focusing on artists and their art; and much more.
On why Brits are now running all three of the major music companies:
"We all got the call, pretty similarly, to come and fix a downward trend in the recorded music industry. … At the start of the 2000s, with the decline of the recorded music industry in America, music shifted to digital, and iTunes was principally a mish-mash of every kind of music on offer in a buffet. I don't think it's coincidental that British music executives had an understanding of a cross-section of music. … I believe it's pretty simple: When I grew up, I had the BBC, and I listened to BBC Radio. BBC Radio played everything, and the reason it played everything is because it's a government-owned institution principally, and they had a charter to play every kind of music. … So I would hear The Beatles, I would hear The Supremes, I would hear The Clash, I would hear Public Enemy, or whatever artist you'd like to say, I heard them all. And so I was exposed to a wide variety of music from a very early age. The second thing is, in Britain, pop culture is front and center. It is absolutely front and center of everything we do. If a record goes to #1 in Britain, it's on the front page of a national newspaper. If you go to Glastonbury Festival, which everyone knows in my organization is my favorite thing, … that's on the front page of national newspapers, and it's carried live on BBC1. It's the equivalent of Coachella being live all day on NBC or something. It doesn't happen [in the U.S.]."
On his first experiences in the NYC music scene:
"I mean, New York was magical for me. I came here every summer from 1975 to … I don't know, when I graduated college in 1985. … I was just an obnoxious little brat who just went 'Wow, this is a playground.' … In my opinion, the best punk rock that influenced the best British punk rock came from here. So all around here: SoHo and the Bowery, and all of those places, was The Ramones, Television, Talking Heads, Blondie — all these groups which I love. And I believed in the art of those groups, so coming here was incredible. Because actually, in a weird sort of way, I had a head start on those groups. Because I would see them in New York, and then I'd know they were going to be great, and they'd go to England because of course, again, the magnification of England and pop culture. You would have Blondie playing at CBGB's on the Bowery to 60 people, and then they'd play my hometown in England to 1,000 people within the space of a month. So that was incredibly exciting."
On working with David Bowie:
"I had got to work with him on the last three records of his career and particularly got to work with him on the last two, where I was the point person for him in the company, which was an incredible privilege. This is a nice job, and it's wonderful and I like my job, and I like all of the accolades that go with it, but the truth is what I'll remember when I stop this job is spending time in a studio with only three people in the room, and David Bowie playing me music.

"I have a business job, and I have a strategy job, and I work for a big corporation, but the art is everything for me. And I came up through the creative side. I've learnt the business side, but the art is everything for me. My job now is to work with younger artists, as well as the iconic artists, and the younger artists are as important to me as the iconic artists because who knows what someone will turn into when we find in 10 years' time? That link to that standard of craft is vital to me."
On what's stayed the same:
"Talent is not different. Its circumstances have changed. How, for instance, music was crafted in New York in 1976 in squats and in apartments and in lofts and all that kind of stuff — that's not possible now. But it is created in a bedroom with a laptop, and it is created in a much different form. … The talent is tantamount to everything. And it surprises me on a regular basis. Talent hasn't changed. I went with my wife and my daughter to Spain last summer, and I was in a reception for our Spanish company. I asked them to bring anybody that they wanted to bring, and I would meet anybody in the room. A girl walked in wearing a Flamenco costume, and she was strikingly different to anyone else in the room. I asked to listen to her music, and they showed me the video, and it was one of the best things that I'd seen in a long, long time. And that girl was Rosalía.
"The same way as Adele is unique as anybody I've worked with, the same way as Travis Scott is unique as anybody I've worked with, and the same way as Beyoncé, whoever it might be — and that doesn't change. And if someone's that good, it doesn't matter whether it's vinyl or whether it's iTunes, or whether it's streaming — those artists will cut through. And I believe that. It's very nice for me to be able to look after a company that is a gateway for that talent — those artists get through. They find a way, and that hasn't changed at all in 60, 70 years."
On responding to digital disruption and new entrants into the business:
"We've learned from our competitors and we've learned from the digital platforms about how to run our business. I will never, ever be able to run a fixed industry model now; it's always going to be evolving, it's always going to be being different, and I have to adapt monthly, never mind annually or every five years. I have to adapt regularly our business model as a whole company with my team. … We didn't know that TikTok, which is a company that was originally based in China, would break records, even a year ago. … It's moving at the speed of light now. We could get very comfortable about one particular segment of our business, and then it's gone. And I don't really want to be in that position ever again. So, I've got to be pretty flexible, and we've got to have a lot of people looking at a lot of different solutions to build that. And fortunately, we're able to do that now because the business is buoyant."
On why diversity is so important for Sony Music:
"It's the front and center of our company, just like A&R should be. It's just as important because if we get people right, and we get the balance of how our company philosophy is, then we should find better music. So, it's totally connected. We have hundreds of programs, and we have a huge global resource program based on everything you would hope we would have. Because, first of all, music is diverse and as I said, music comes from every country in the world now. … If we have our people with the right understanding of who we all are, then I honestly believe we'll have better art. So, it's completely connected. … This is an ongoing [process], and we're never perfect, and you're not going to be a perfect corporation with 5,000 employees, you have to adapt. But I think if you spend a few weeks looking at that in our company, you'd be pretty positive."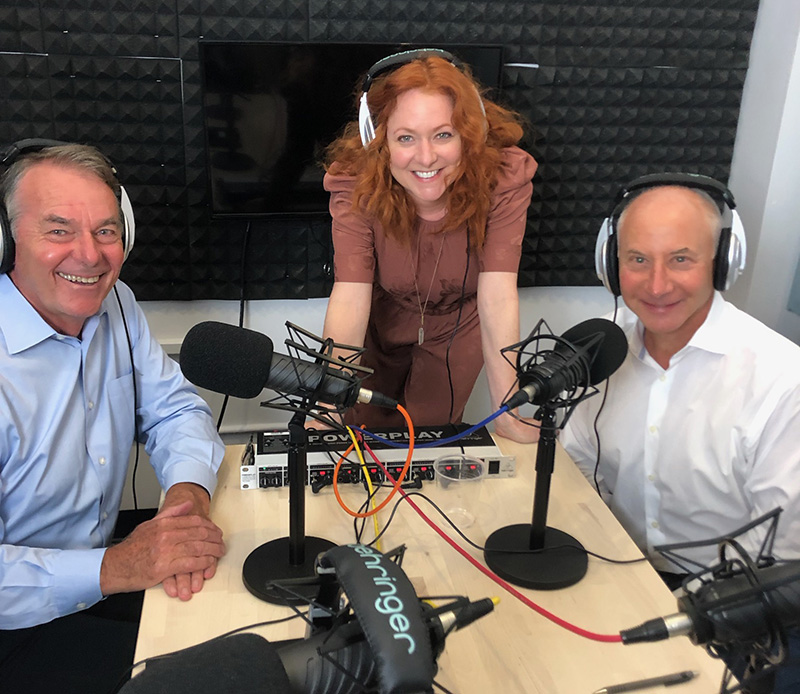 In this episode of Musonomics: how is it possible that more people are listening to music than ever, but musicians are earning less? Larry Miller of NYU Steinhardt talks to musician, indie label owner, and festival producer Miranda Mulholland and Graham Henderson, the president and CEO of Music Canada, about the "value gap" – the growing mismatch between the value that user upload services, such as YouTube, get from the music used on their services, and the revenue that is then returned to songwriters, performers, and record labels – and what is being done to address this issue, which the international recorded music organization IFPI considers the biggest threat to the future sustainability of the industry.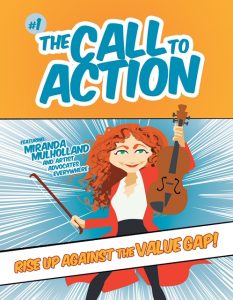 And be sure to check out Miranda Mulholland's comic The Call to Action on this topic here!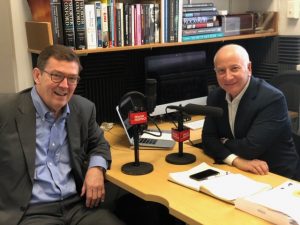 Stock investors looks to equity analysts for guidance on whether to buy, sell or hold stocks in individual companies. Gabelli senior media research analyst John Tinker has covered music and entertainment stocks for over twenty years. In this wide ranging conversation we hunt for value in the stocks of Spotify, Sirius/Pandora, iHeart Media, Live Nation, Tencent Music, Liberty Media and discuss the potential sale by Vivendi of a stake in Universal Music Group.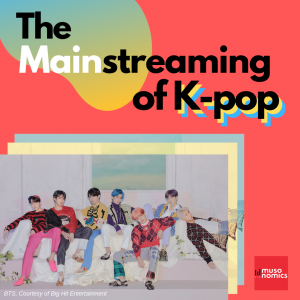 BTS just played SATURDAY NIGHT LIVE, marking the first-ever appearance by a Korean pop group in SNL's 44 seasons. On this episode, we examine the emergence and explosive growth of K-Pop on the American musical landscape and explore the genre's origins, current state and future with K-Pop expert Hannah Waitt.
Spotify supports music and the people who create it, and recently launched "Secret Genius," to recognize often-unheralded and unrecognized songwriters. So why did Spotify join with Amazon and others to challenge how they pay music creators after this matter was decided in federal court over a year ago? In this super-concise but topical episode of Musonomics, we unpack the story with David Israelite, CEO of the National Music Publishers Association.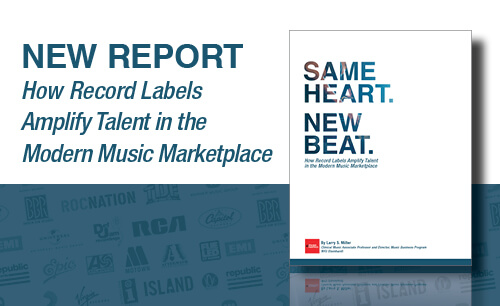 In our new report, "Same Heart. New Beat. How Record Labels Amplify Talent in the Modern Music Marketplace", we examine how modern record labels have remade themselves to thrive in the era of streaming music. Based on almost 50 interviews with top-level executives at both major and independent record labels and commissioned by the Recording Industry Association of America (RIAA), we dig in to the changes that have taken place in the past decade to make labels an indispensable partner for the most ambitious new, developing, and superstar artists.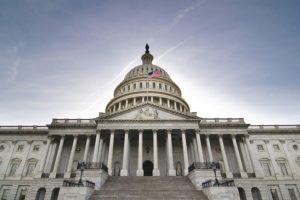 The most sweeping update of American music copyright in a generation is now law. In this episode of Musonomics, Larry Miller talks to three people that shaped or closely followed this bill from draft to signing: Jacqueline Charlesworth, Mitch Glazier, and Robert Levine on why the Music Modernization Act was so urgently needed, how it came to be, and what happens next.
By Larry Miller
as published in Billboard October 5, 2018
The Music Modernization Act, now set to become law, is silent on one big remaining issue for the music industry: U.S. AM/FM radio stations pay nothing to broadcast the sound recordings they play.
To read the remainder of this piece, please click through to Billboard's website